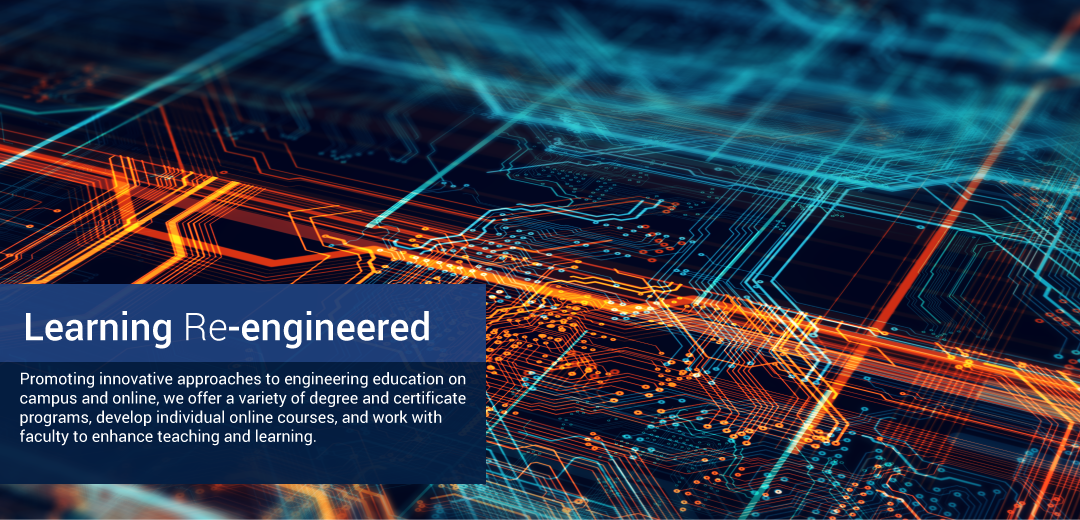 Office for Digital Learning
For Faculty
The Office for Digital Learning has curated teaching strategies, educational technology tools, tutorials and templates that we believe will be most useful to engineering faculty.
Learn more at our Digital Teaching Website.
We hold open office hours via Zoom 11am to 12pm, Monday through Friday. Join us in Office Hours.
For Students
The Penn State College of Engineering Office For Digital Learning partners with departments, faculty, and students to drive innovation in engineering education. We offer several graduate degree and certificate programs online, we work with faculty to develop and deliver individual online courses at both the graduate and undergraduate level, and we partner with the Leonhard Center to infuse our classrooms with digital tools that can enhance teaching and learning.
Useful Links
Contact Information
Office for Digital Learning
College of Engineering
308 Engineering Unit C
Penn State University
University Park, PA 16802
E-mail: odl@engr.psu.edu